4 Best Refrigerator Uses - Not Just for Keeping Food Cold!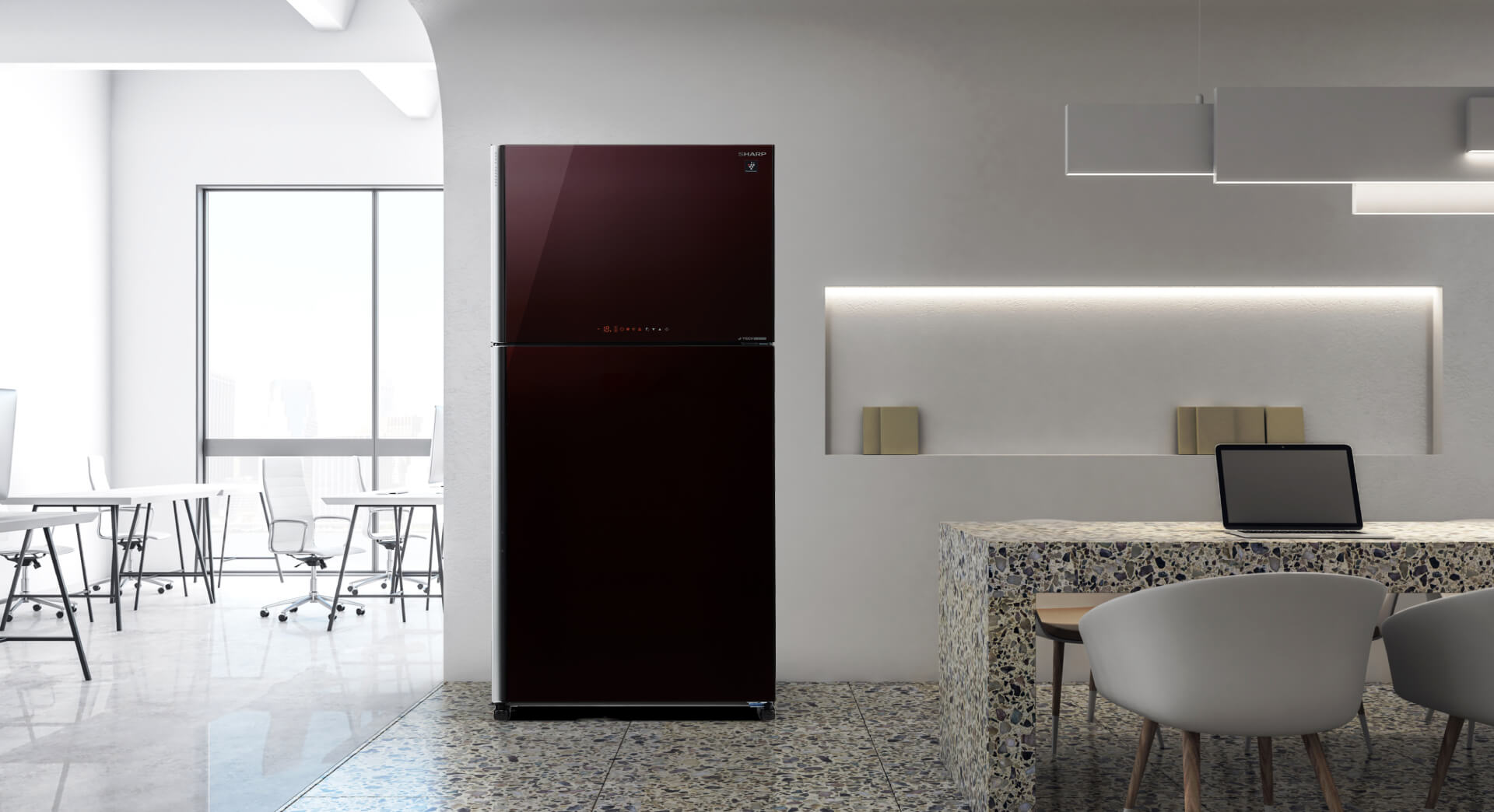 A refrigerator is a home appliance that consists of a thermally insulated compartment and a heat pump that transfers heat from its inside to its external environment.
The heat transmission aims to make its interior cooled below room temperature so that stored food can remain fresh as time goes on.
Refrigerator has the same working concept with air conditioning system where the cooling agent, known as refrigerant, is required to cool its surrounding temperature.
Due to technological advancement, modern refrigerator models break the fundamental reason for using them as food storage because they have more uses and features than ever before.
Why Not Some Cold Summer Drinks?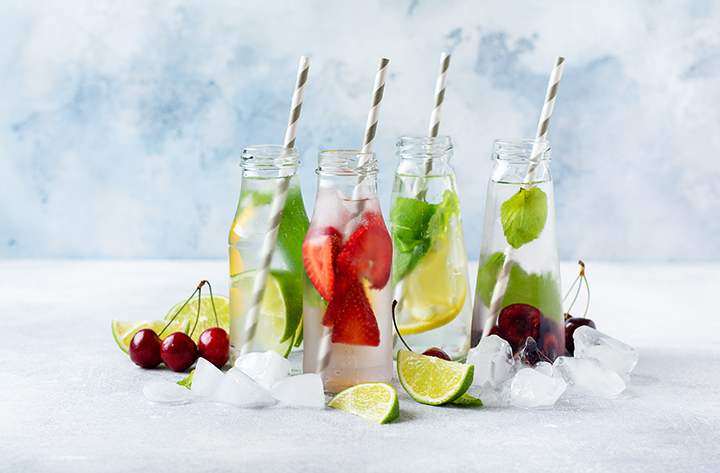 Many modern refrigerators are already equipped with automatic ice makers as well as external water and ice dispensers. They are usually mounted on the door of the fridge.
Having a refrigerator with an automatic ice and water dispenser makes it very easy to prepare beverages for family or guests. For example, you can fill a glass with cubed or crushed ice at an instant and fill it with drinking water or thirst-quenching drinks.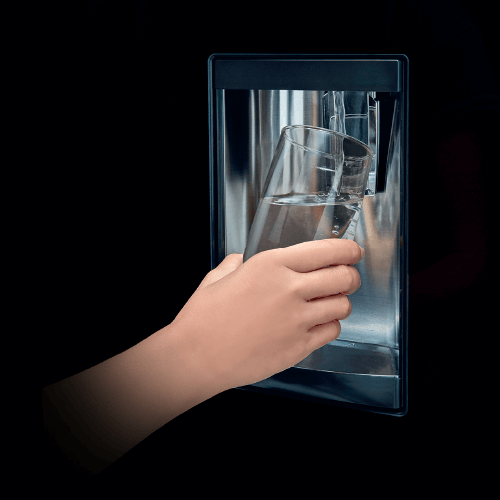 Besides, a modern fridge equipped with an ice maker works automatically, and you no longer need to monitor the ice supply or fill up the ice tray every day or two.
Studies said that sparkling or soda water aids in digestion by improving swallowing ability. Some latest refrigerator models with automatic sparkling water dispensers even enable you to add carbon dioxide to your drink to make sparkling beverages.
Cool Down Your Hot Food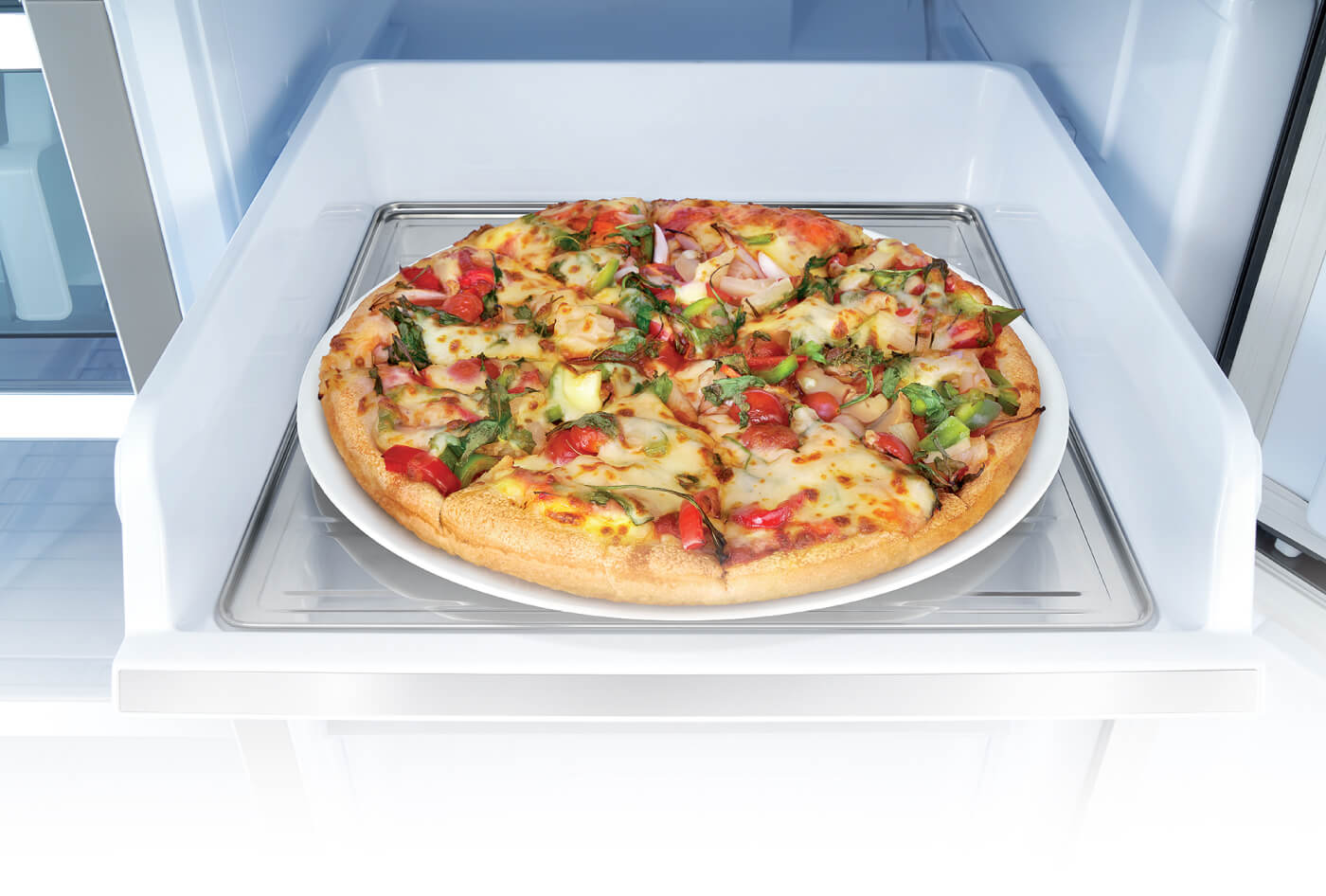 Harmful bacteria grow best at room temperature. Thus, it's always not recommended to leave your cooked food that is not served immediately to chill at the dining table.
However, with the latest refrigerator model that comes with a cool down mode, you can simply place the cooked hot food in the fridge to speed up the cooldown time and avoid the growth of bacteria.
Also, studies mentioned that years of exposure to the scalding hot temperature of any food and beverage is a potential risk factor for esophageal cancer. This is because hot food and liquid may cause thermal injuries that stimulate the formation of cancer cells.
Thus, you should choose that one model that comes with a cool down mode, which the overall fridge temperature will not get affected even if you store warm food in it.
It's No-Bake Dessert Time!
Sometimes, it's troublesome to prepare dessert as certain recipes require you to open your oven to prepare it, yet it's time-consuming.
However, with the latest refrigerator models, you are able to make chilling desserts in just an hour or two. Be it ice cream, berry-topped cheesecakes, cream pies, tiramisu, to name a few.
Making your chilling desserts with the aid of the latest refrigerator models is quick and easy, and it doesn't require complicated steps. You will only need to leave it in the fridge after shaping, and you'll get to enjoy it in just a moment.
Certain desserts are needed to be left a few hours or even overnight in the chiller or freezer before serving on the dining table. Do remember to check your dessert recipe to decide which external parts of the fridge you should store your prepared chilling desserts as well.
Best Way to Store Foods in An Organized Way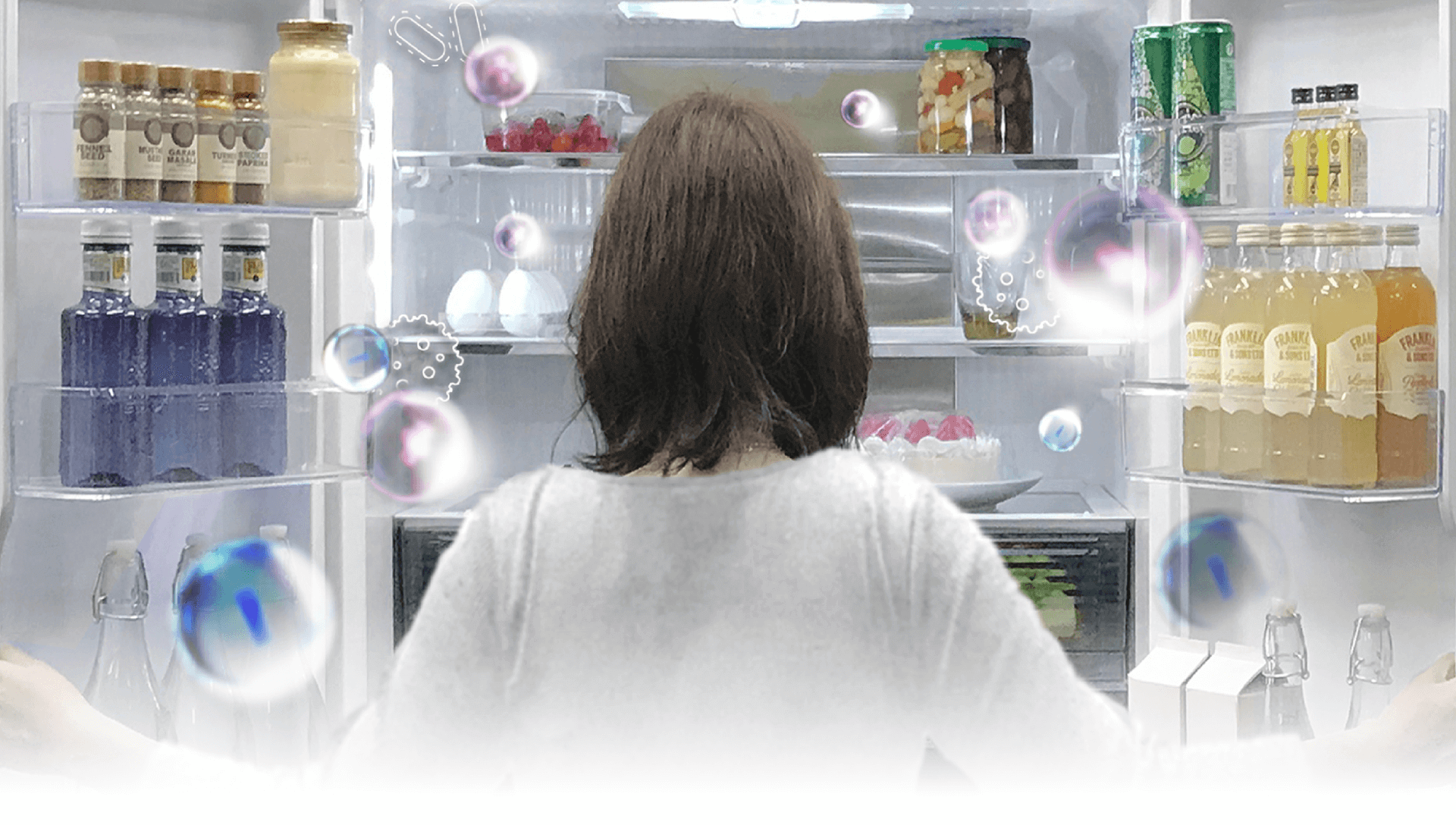 A refrigerator is more than necessary when it comes to prolonging the shelf life of food and maintain its freshness. But how do you organize those foods and cooking ingredients in your fridge in order to make it looks tidier than ever before?
A fridge is a "chill cabinet" that enables us to store food in an organized way. With the latest refrigerator models that come with flexible shells, pillar-less design, and vegetable cases, you can store your foods and beverages separately so that they can be found easily when you need them.
It's always mesmerizing to see a well-organized fridge. An organized fridge not only saves you time and money, but your grocery shopping can also become way more efficient, and there'll be less food waste and unpleasant smells.
SHARP Lemari Es Can Do Everything to Suit Your Needs - The Special Features
Hygienic Cooling With Plasmacluster Technology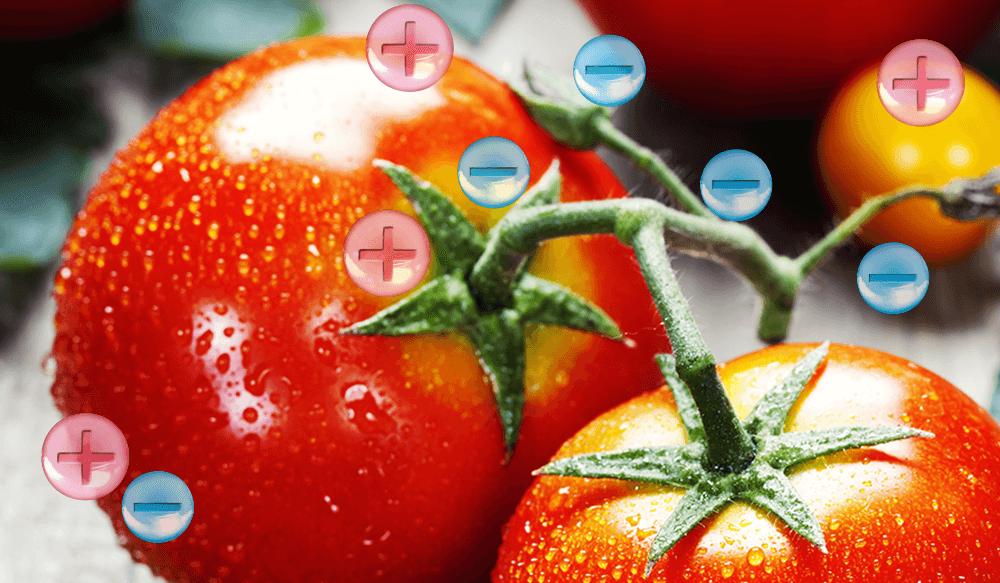 Plasmacluster Technology is an air purification technology that cleans air more effectively to eliminate contaminants like bacteria and mold when used in refrigerators. SHARP's latest refrigerator models with Plasmacluster Technology keep your food free from contamination and stay fresh longer by releasing negative and positive ions in the fridge.
With Plasmacluster Technology, the air inside the refrigerator can be clean and purified. Therefore, you need not worry about your food freshness and cleanliness as this technology provides a hygienic food storage space.
SHARP refrigerator models with Plasmacluster Technology gives you a peace of mind by reducing the level of undesirable contaminants and unpleasant smell caused by leftovers.
J-Tech Inverter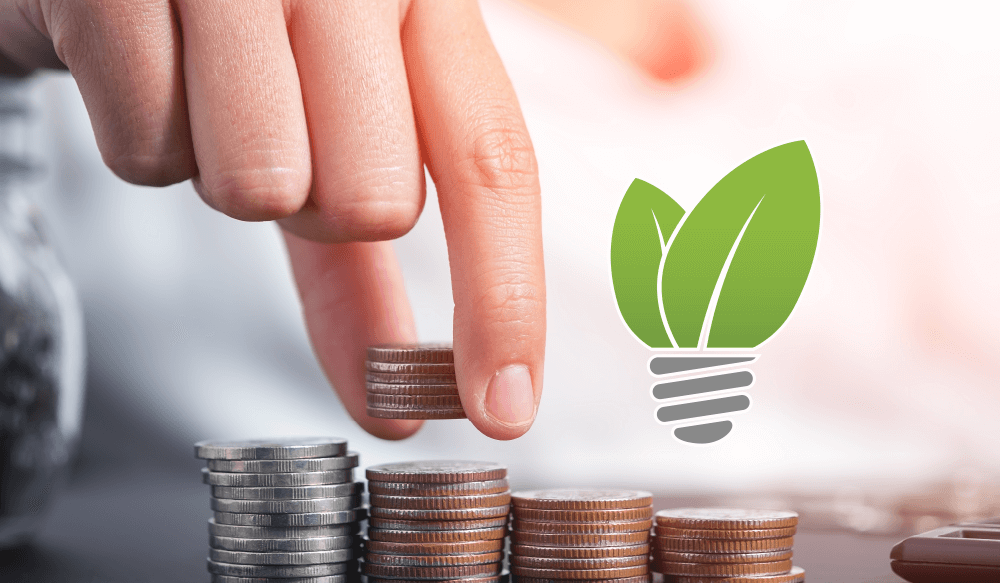 SHARP J-Tech inverter refrigerators provide a stable internal temperature. It keeps the interior temperature fluctuation to a minimal point and results in lower energy and electricity consumption.
SHARP J-Tech Inverter refrigerators cool food in the shortest period while saving energy. With quiet operation feature, Sharp J-Tech inverter refrigerators can reduce operational noise and vibration.
When it's less frequently used, J-Tech inverter refrigerators maintain low rotation speed and reduce energy and electricity consumption, helping you to gain more savings in your pocket.
Hybrid Cooling System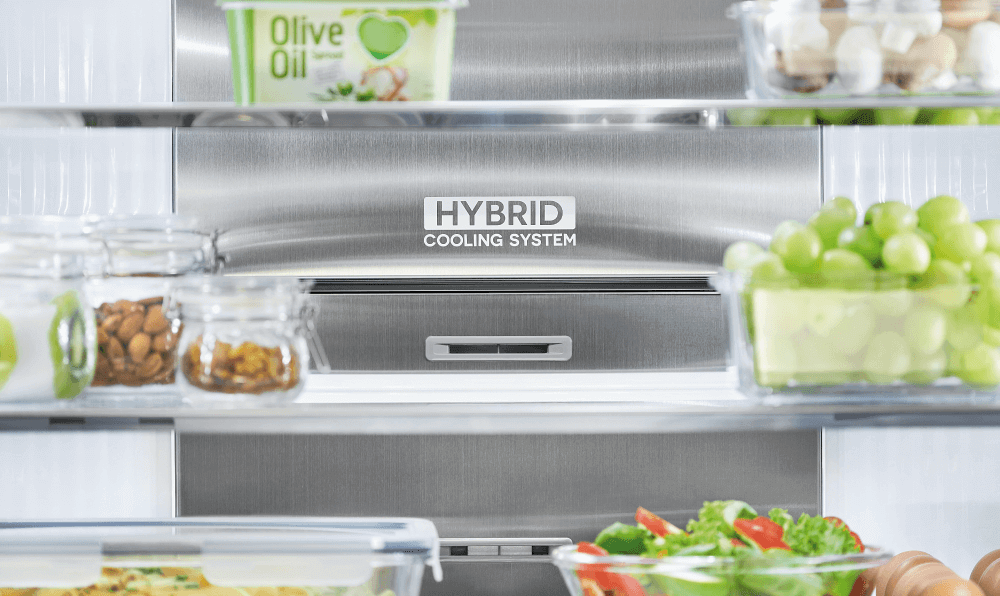 SHARP refrigerators with a hybrid cooling system cool the air that travels from the compressor through a hybrid cooling panel and keeps food fresh.
The aluminium panel inside is cooled to approximately 0 degrees Celsius. Thus, the cooled air can be radiated faster and more evenly to every compartment of the fridge.
Refrigerators with the hybrid cooling system also help prevent food dryness by turning water molecules to moisture when the food gets into it.
Sleek Design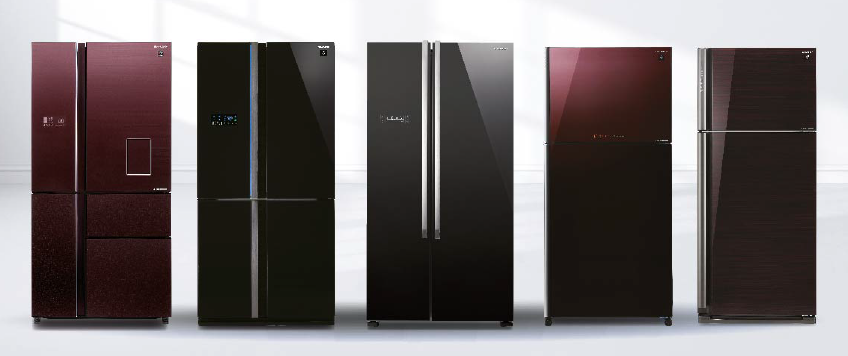 No household can go without a refrigerator. However, not all refrigerators are designed to fit a traditional model. Therefore, choosing a fridge that's well fitted to your home style is especially important.
SHARP fridges come with a stunning sleek design made with smooth metal that reflects your exclusive home lifestyle.
7 Shields Protection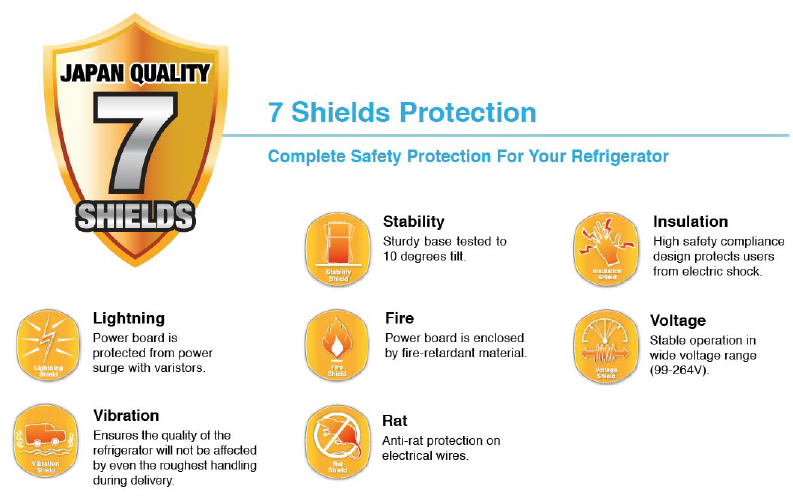 All SHARP products passed Japanese quality standards strictly. With quality refrigerators that are protected by the 7 Shields, you can now lift your worry on your food storage concern.
Lightning – Power Board is protected from power surge with varistors.
Vibration – Ensure the quality of the refrigerators will not be affected by even the roughest handling during delivery.
Stability – Sturdy base tested to 10 degrees sit.
Fire – Powerboard enclosed by fire-retardant material.
Rat – Anti-rat protection on electrical wires
Insulation – High safety compliance design protects users from electric shock.
Voltage – Stable Operation in wide voltage range (99-264V).
With the broadest range of models, SHARP has one to suit every need. Surf more at: https://th.sharp/taxonomy/term/235